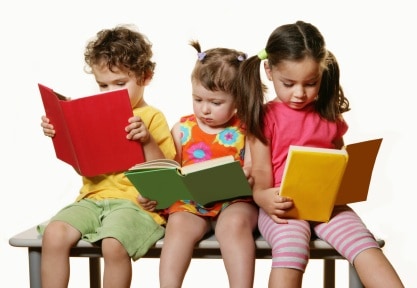 In the society of today it is of the most utmost importance to teach our children the proper manners, morals, values and traditions. We should discipline them with a helping hand and know they will turn out well. Because we want them to succeed to their fullest potential when entering the world as an adult. We want them to be prepared for the ever-changing world that we live in and basically be a good person. BUT one of the most incredible gifts we can offer them growing-up is to nurture their interests in books. It seems like such a normal part of growing-up that nothing needs to be said. You'd think it's a common practice for parents to read to their children. We read to them when they drift off to sleep before bedtime and as little ones when they bring us a book. Although, do we really instill the necessity of creating a love of books? Do we teach them how to pick-up books on their own as adults? We want them to pick-up the book because they want to read it. We do not want them to pick-up the book because they feel they have to and only make it a few chapters in only to put it down while never actually finishing it.
Although, I am no expert…I am however a Mother of two adult children and a 16-year-old high schooler. I now realize I should have read much more than I did to my children. I, by all means did read the normal amount to them and more so than just the bedtime story but I feel it should be an "in your face" type of thing. I do believe that reading is a stepping stone to many things in our world of today. I want younger mothers and fathers to know that they should start reading from Day 1 to their child. I know it may seem odd that you should read to a newborn baby but it's a great idea to get started sooner than later with this one.
My older children do enjoy reading now and find the time to do so. But in high school they offer more of a "mandated" type of reading of books. For the most part the high schoolers do not get to pick the books they read. Most of the time they are classics or what that certain teacher chooses for them to read. It's not an option for them to choose a book that interests them. I do believe that starting them out early will increase the child's success in the future with their schooling years. It will also prepare them for the future. It instills a higher level of vocabulary and by college they should or do need to have a grasp on the reading aspects of books. I admit not all books are of top interests when you're studying. But reading from early on does help with many factors along the path in life. I think reading may be taken for granted while growing-up as students really probably do not see the necessity then. They do not see why it is a great thing to get into and can help them out in life. But more importantly it's probably much more of a credit to you when a child actually loves books and can't get enough of them. The other option is they read just because they have to. I would rather they read because they loved it and want to experience the joy of it!
Article By Chrissy Smith & Photos Found On Google.